Pellets Direct™
Feel the HEAT!
Your Reliable Source for the Best Alternative Heating Products, Delivered to Your Home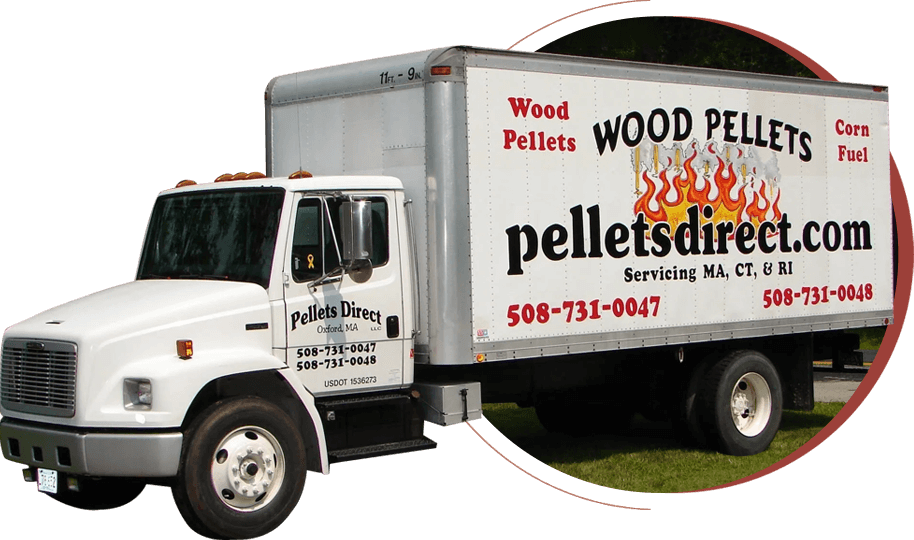 Wood Pellets Delivery
in New England
Orders can be placed online 24/7. Click here.
All Deliveries are made using flatbed trucks with truck mounted forklift for all terrain placement and box trucks with lift gates and pallet jacks for garage placement.
Offices are Open Monday to Friday, 9 AM-3 PM, for calls only.
Pellets Direct™
Wood Pellets Delivered Throughout New England*
The Largest Selection of the Best Proven Performance Heating Products in New England!
All deliveries are subject to product & truck availability.
Wood Pellets, Envi Blocks & Firewood Alternatives & High Heat Anthracite Coal delivered in MA, CT, and RI.*
Direct Delivery to Your Home!
Pellets Direct™ ease of ordering and quick, efficient delivery will save you time and money!
Online 24/7 Secure Ordering Made Easy Link
Click on the links at the top of this page to Discover Some of The Best Alternative Heating Products Available Today!
Proven High-Performance Products